Buy Now Pay Later Finance Options
Not in a hurry? Spending over £400? Spread the cost with Direct4Baby Finance
Spread the cost of your purchase before you take delivery of your items. Place a deposit with us and then make regular payments before you order is delivered.
As with many in demand products, this easy process guarantees that the products you want will be delivered once the final payment is made.
To Discuss this option call our sales team on 01704 332542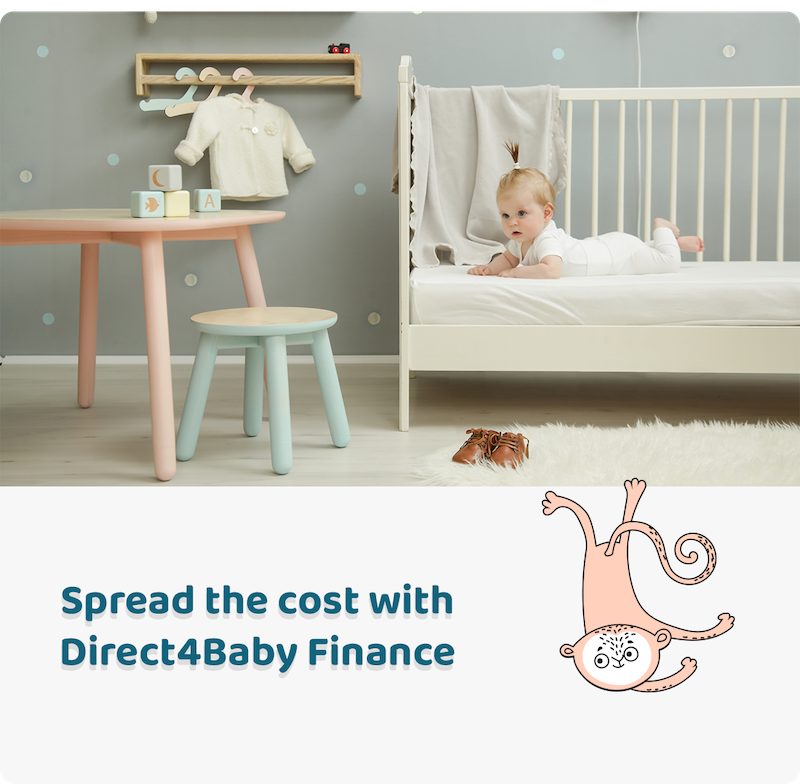 We hold your products for you
Make regular payments to pay the total of your order
Once you've made your final payment, we'll send your items to you or you can collect them from our showroom
---
Need your items now? Buy now, pay layer with PayPal Credit
PayPal Credit is like a credit card without the plastic. Apply for Credit and once enabled on your PayPal Account just select the Pay with PayPal option and the checkout. And with 0% interest for 4 months on all purchases of £150 or more, it's the perfect way to spread the cost of larger online purchases.